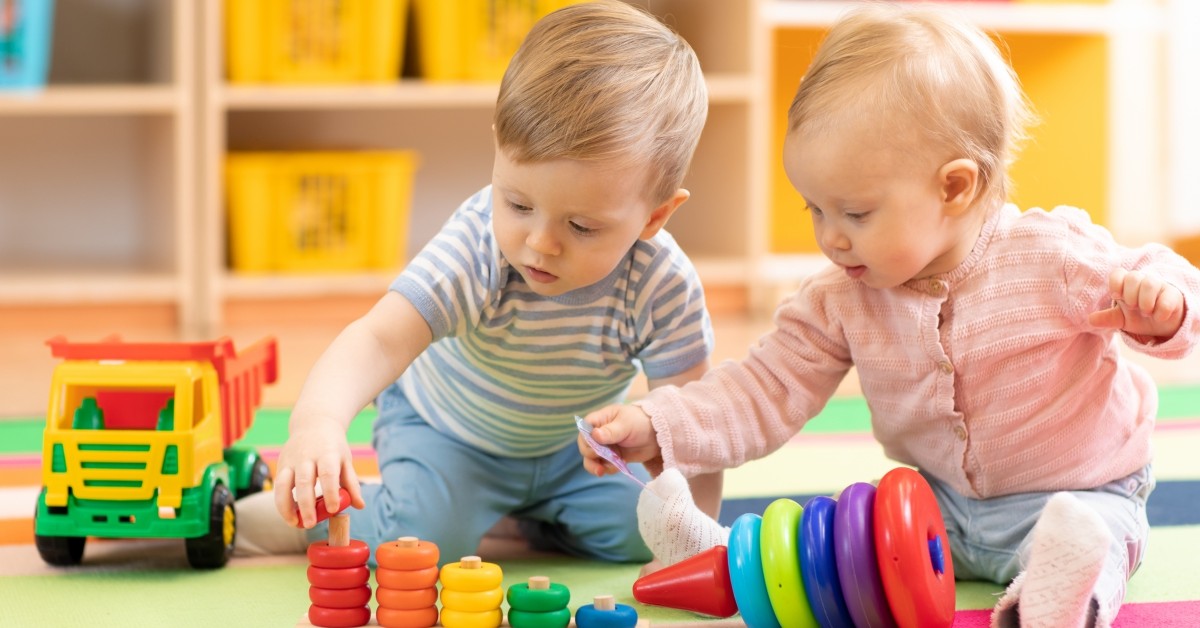 When you need to find childcare, whether it's for the first time or a change in providers, there are some things that you should know when trying to select the best option. You want to make sure that your child is having fun, learning things, and is also in a safe and nurturing environment. In today's post, we'll provide the tips you need for choosing the best early childhood education facility for your child. Contact Discoverie by Vinci School in Springfield to schedule a free tour and see how our Top Rated Local® Childcare Center can serve your needs.
Look Down
While the cleanliness of the floor matters, what we're focusing on here is the amount of interaction that you observe between the staff and the children. Whether you have an infant or a young child, you want to make sure that the preschool staff make social interactions a priority. From holding infants in their laps to playing games with young children, there are many different ways that caregivers can provide the level of attention and interaction that your child needs and deserves.
Ask About Commitment
If you are looking for a child care center that can take care of your infant, then you definitely want to inquire about their policy for infant caregivers. It's important that babies have consistent and predictable care, which means that they should have a dedicated caregiver whenever they are in childcare. Be sure to ask how long the infant caregivers have been employed at the center you are touring as well as the turnover rate they have experienced.
Check the Policies
When you're home, you have a particular way of handling discipline that works for your child and family. Don't make the assumption that the early childhood education center you are touring practices the same approach. Ask directly how misbehavior is handled at the childcare facility so that you can make sure that your child experiences similar consequences to their choices and actions both at home and at school.
Drop By
While a scheduled tour of the facility is a great thing to take advantage of, it's also important to drop by unannounced so that you can see what things look like when the childcare center wasn't planning on observations. Not only will you get a more realistic view of what daily activities are like, but you'll also have the opportunity to see how your child behaves and interacts when you're not around. An unplanned visit will provide the peace of mind that you need when you see how happy your child is.
Trust Your Gut
Sometimes you might discover that the very childcare center that everyone has been raving about doesn't feel right to you. This doesn't mean that there is something wrong with the facility, but it may not be the best fit for your child no matter how many of your friends and neighbors like it. Instead of ignoring your feelings, trust yourself that something isn't quite right and continue your search for the best childcare option for your family.
At Discoverie by Vinci School in Springfield, we are passionate about providing top-quality educational interactions for your child. From structured games and sensory play to free play at recess and craft time, we have a rich learning environment that will benefit your child. Call today to schedule a free tour and see how our Top Rated Local® Childcare Center can serve the needs of your family.