At Vinci Academy in Springfield, we know that the health and wellbeing of your child are as important as the quality of their education and childcare, which is why we offer the best individualized instruction at our schools. From infant care to after-school programs and more, we have the qualified staff and resources that you need in order to feel confident about their care. If you are interested in scheduling a tour of our facilities, then call our Top Rated Local® child care center and arrange an appointment today!
Educational Programs
Every child is unique in the ways in which they view and understand the world around them, which is why we utilize a variety of developmentally appropriate methods of pedagogy in our classrooms. From explorative play to circle time discussions and more, we create lessons and activities that develop their cognitive thinking skills. We utilize an award-winning approach to learning by implementing the best aspects of Montessori, Creative Curriculum®, and Reggio in our classrooms.
Safety
The staff at Vinci Academy in Springfield understands the level of importance that the safety of your child is of the utmost importance. You do your best to protect them when they are in your care, but since you can't have them with you at all times, you need to find a school that you trust to provide the same level of care and safety. We place a strong emphasis on protection and preparedness in everything we do at our child care centers. From first aid/CPR training and secure perimeters, to safety gates and smoke detectors, we do our best to provide the safe, secure environment your child deserves.
Health and Wellness
Sometimes, trying to keep your child healthy is one of the most difficult tasks that you face. It is hard enough to keep them healthy when they are only around their family members, but when you add in a number of other children, it becomes even harder. We take the health and wellness of our all of our children very seriously. We keep an eye out for any child who appears to be getting sick during the course of the day, and we pay even closer attention during cold and flu season. Vinci Academy in Springfield offers electronic daily reports of your child's health to provide real-time information for your comfort and convenience.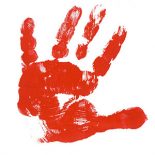 Our Staff
When you enroll your child at Vinci Academy in Springfield, you can rest assured that each of our child care centers is not only fully equipped to provide the best learning environment for your child, but our staff are also highly trained in early childhood education. All Lead Staff hold college-level training in Early Education and complete an additional 15 to 20 hours of continuing education each year. Every staff member has more than two years of experience working with young children prior to being hired at Vinci Academy in Springfield.
---
We know that you have a choice when it comes to the school where you send your child, which is why we offer the best personalized learning and childcare at Vinci Academy. Call our Top Rated Local® child care center in Springfield to learn how you can enroll your child today!